FROM MARBELLA TO THE WORLD
Homiés Marbella is the premier local, independent lifestyle brand in Marbella, Spain.
Founded by two friends, Jm Fernández and Itziar Fuentes, in 2014, Homiés Marbella began by selling fresh, minimalistic tees to friends around town. Having found a gap in the contemporary apparel market in Marbella, demand grew so fast that less than two years later the brand established a flagship store right in the heart of Puerto Banús. The store is surrounded by palm trees and located in the center of a luxury marina lined with designer shops.

Homiés Marbella is inspired by the laid-back Mediterranean lifestyle portrayed by Slim Aarons, mixed with a twist of American pop culture and 90's hip hop. The collection of high-end, timeless pieces is designed for wearers to make their daily looks sleek yet comfortable, with a youthful vibe.
Homiés Marbella products are made sustainably in Portugal, following all the latest environmental guidance and prioritizing employee welfare. Homiés love Mother Earth, so the brand constantly reviews its processes to make sure it is contributing to a better future, starting with fully compostable packaging and avoiding the use of plastic.



WORK HARD. HAVE FUN. MAKE HISTORY
Born as a native digital brand, Homiés drops don't follow the traditional fashion calendar. Today's consumers have different needs and the brand has adapted to them, providing fresh new drops every quarter.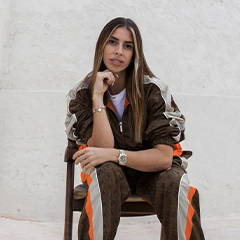 "We started in my mom's garage and had to take care of all of the processes ourselves, without any help: from design to shipping, marketing to customer service. Thanks to the rapid growth of our brand, we have been able to hire key people to join the Homiés team who have helped us grow into a global project."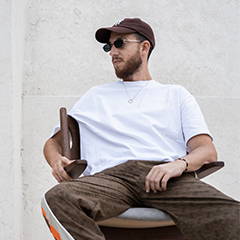 "When we started out we didn't have a clue about fashion and didn't have enough cash to invest in the high quality pieces that we offer today. But the vision has always been there: we wanted to be a young luxury fashion house selling globally, from Marbella to the world."
Itziar Fuentes, Co-Founder